Ski Academy Switzerland - News
August 2012

Ski Academy Switzerland can now offer a full year's ski instructor programme with 2 different qualifications in 2 different continents! The course will start in Austria or Switzerland and then finish 9 months later in Australia! We are the course provider to offer such an amazing course. There are only six positions available for this (premier course only) and early application is essential.
June 2012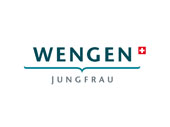 Ski Academy is proud to announce that we will be using the famous ski resort of Wengen for our PSIA winter courses. Whilst on the course students will have the chance to see the world renown downhill and slalom course which a truly exciting and unique experience! We have luxurious chalets available for students to live in and new ski academy jackets for each student. We have limited places available and expect this course to sell out quick so email the office for more information asap!
May 2012
Congratulations to all the students who passed the PSIA Level 1 which was again a 100% pass rate. We also had great success on PSIA Level 2 and ISIA Level 3 courses and commiserations for those students who didn't pass and better luck next time!
October 2011
Ski Academy Switzerland is now offering courses in Austria and the popular ski resorts Zell am See and Kaprun: www.zellamsee-kaprun.com. We have chosen this area for its excellent terrain and guarenteed snow which will sit perfectly for the training we will be delivering throughout the 2012 winter season. To celebrate this new development SAS will be extending the promotional offer of £255 discount on all our winter ski instructor courses. The snow has arrived early and we only have a few remaining places so book early to avoid disappointment

August 2011

We are now accepting bookings for the winter 2012 courses. If you book before October this year and become a fan on facebook you will receive a £225 discount!!
July 2011
Become a fan on FACEBOOK, book onto a course and receive a £25 discount!
May 2011

The new range of SAS ski jackets and pants will be available soon so please contact the office for further details!
April 2011
Congratulations to all students who attended and passed the PSIA Level 2 in Saas-Fee and commiserations to those who didn't. A special mention to our ISIA internships Harry Morgan (o'frame boy!) and Lygia Uchoa (apology accepted girl!) who worked very hard during the season and passed their ISIA technical and PSIA Level 2 respectively.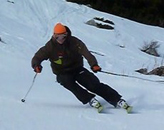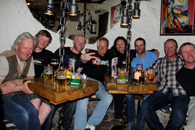 February 2011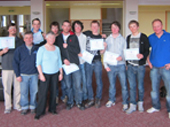 Well done to all the SAS winter and autumn students who successfully passed their PSIA Level 1 ski instructor exams in Saas-Fee and Leysin this year. Students from both the autumn and winter programmes managed to achieve a 100% success rate and are now working with the Austrian ski school in Kaprun.
September 2010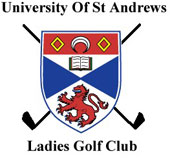 Ski Academy Switzerland is thrilled to be sponsoring the University of St Andrews Ladies' Golf Club for the next year. The club caters for girls of all golfing abilities from those who've never picked up a club to those who are set to be the next Tiger! Currently they are the Scottish University Champions and have several international players who are flying the flag for the club. Throughout the year they offer coaching ranging from beginners to advanced, have 3 successful teams with plenty of matches, a thriving Social Scene, Charity Tournament, Golf Ball, plans to go on Tour plus Away Days throughout the year to Championship Courses. Please visit http://www.st-andrews.ac.uk/~lgcweb/ to find out more about learning to play golf at St Andrews, the Home of Golf!
July 2010

WRV8 becomes the fifth sponsor for Ski Academy Switzerland. WRV8 is recognised as one of the most successful motorsport race teams in northern England. Competing in races, sprints and hill climbs. Both SAS and WRV8 will be working together to achieve the best possible results in both disciplines.
Good luck to WRV8 for the 2010 season.
June 2010
The internship course have now been organised for this year and if potential students are interested you must act fast as places are strictly limited. Places in Austria, Switzerland and Italy are on offer.
May 2010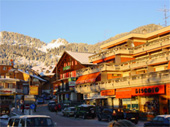 Alongside the great resorts of Gstaad and Saas-Fee we now welcome the ski resort of Villars to Ski Academy Switzerland. Ski Academy Switzerland takes great care and time in deciding which resort we think gets the best out of students and we think Villars fits in perfectly with the ethos of Ski Academy Switzerland: Varied challenging skiing, modern lift systems, good accommodation and lively aprè ski!
April 2010
SAS will again be offering the opportunity to work with our partner ski schools following post qualification. We can now add even more ski schools to the long list that we have already have including: Austria, Italy, USA, Australia and Scotland.
March 2010
Congratulations to all 2010 SAS students who passed their relevant exams which included a mixture of PSIA, BASI, APSI, NZIA and USSA students. We had great success this year on all the levels, but a special mention goes to all ISIA students who completed their training with SAS.
November 2009
SAS will be employing the services of the International Snowsport School (ISS) for administrative support, throughout the forthcoming winter season. We are delighted that our working relationship with ISS has now expanded to encompass administration, which is a key fundamental to the company.
October 2009
SAS and ISS join forces

As the 09/10 season rapidly approaches, Ski Academy Switzerland (SAS) and the International Snowsport School (ISS) are moving forward. Combining expertise, experience and resources, we are providing and building an extensive snowsport service unavailable elsewhere.
The ethos behind the ISS, and why it is attractive to SAS, is that by only working with the best of companies, trainers, instructors and individuals, the ISS provides a "hub", that offers clients a complete service providing for all of their snowsport needs. Services include lessons, performance courses, job opportunities, holidays, health and fitness programmes. these are just the tip of the iceberg!
Combining this with SAS's extensive and unique training and you have a recipe for an unparalleled supportive snowsport service which can meet a client's needs not only from the beginning, but throughout their snowsport's lives. Clients can rest assured that once their instructor course is under their belt, SAS and ISS will be there for all the next steps of their snowsport career, whether it is looking for job opportunities, further training to take them on to the next level of instructor qualifications or just general snowsports information.
"SAS already has many well established links with snowsport schools but we are always looking to improve relations to ensure future employment for our trainee instructors. Not only does this collaboration with ISS meet this goal it actually goes beyond this, enhancing our service by providing continual support for all SAS clients." explains James Wilkinson (SAS Director).
Duncan Adamson, ISS Manager, commented, "SAS is a unique training school in Europe (offering both PSIA and BASI courses) in two wonderful locations. ISS is excited to have the opportunity to combine its multitude of services with SAS's knowledge and expertise to offer their clients a useful and supportive snowsport service beyond their first snowsport qualification. We see that as just the beginning!"
September 2009
Even in these tough economic times Ski Academy Switzerland as managed to tie down ski instructor positions with our partner ski schools after successful completion of any ski instructor programme. Ski instructor positions are on offer in various Swiss Ski Schools, Austrian Ski Schools and Interski in the Italian Alps.
August 2009
Sub Species joins the Snow Revolution!

Skate, BMX and Surf clothing specialists Sub Species are now turning their attentions to all things snow and are now sponsoring Ski Academy Switzerland. Sub species will offer 10% discounts on any of their clothing products for SAS members AND if booked onto a Ski Instructor Programme will throw in a free T-Shirt! For more information on Sub Species please go to www.subspecies.co.uk.
May 2009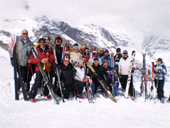 Congratulations to all the students who managed to achieve their BASI Level 2's, PSIA Level 1's and the first ever PSIA Level 2 to be held in Europe! SAS can proudly announce a 98% success rate over the last five seasons!
December 2008
With winter 2008/09 fast approaching it's great to see that there is already snow in the Gstaad Valley with snow depths of between 50 and 130cm in each of our resorts. Winter (powder!) has officially begun with a vengenance! Unlike many other intstructor companies, we are offering ski or snowboard instructor work on all our winter programmes and we can GUARANTEE that we won't be beaten on price for the service that we deliver.
We will be now offering 3 to 6 week ski and snowboard courses throughout the winter and these will range from £1950 - £4000. Please contact the office for more details.
August 2008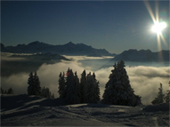 The autumn scholarship programme has a maximum of 8 places and we are now accepting applications. This course has been subsidised by our partner ski schools and is a great opportunity to spend a full winter season working as a ski instructor. Early application is essential. Please look under 'Gap' for more info.
We have four 'subsidised' places available for our winter ASSI snowboard programme. Thanks to generous support from our sponsors we can offer winter snowboard course for £4600! We expect demand for this course to be high so early application is essential. Please go to the snowboarding page for more info.
June 2008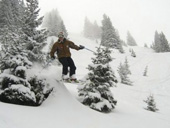 We have four places remaining on our July course and five on the August course. If you're looking for work this winter as a ski instructor (USA or Europe!) then our summer programmes will get you certified and then ski school directors will be coming over to Saas-Fee to offer jobs for the winter! The application form is waiting...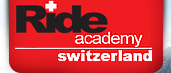 Ride Academy Switzerland (snowboarding) has 5 places left for their Summer Courses and these places are on offer for £2200! This is on a strictly first come, first served basis. Apply now!
May 2008

SAS and Salomon have been working together for the last four seasons and they will supply all students (not applicable for summer) with a new Salomon, SAS branded jacket for the 2008/9 season.


New coaching course!
United States Ski and Snowboard Association and SAS are working together to provide new race coaching qualifications. USSA are the same organisation that have trained Bode Miller, Ted Ligerty, Lindsey Vonn, Julia Mancuso to name just a few! Take a look at the Performance Courses page for more information.

Welcome to 'Gstaad Mountain Rides' www.gstaad.ch who will be working with SAS to provide efficient ski lift service to mountains in and around Gstaad.

SAS is proud to announce a new sponsorship deal with 'Silver Sport', a ski and snowboard specialist shop providing SAS students with excellent discounts (50%) and can help in every aspect of equipment and set up.