Ski Academy Switzerland - Sponsors
As a company we are always trying to associate ourselves with some of the best companies nationally and internationally. They deliver the same type of service that we aim to provide which is high quality and affordable products. Here are some of the companies that either sponsor or support Ski Academy Switzerland / Europe: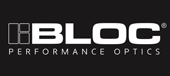 Possibly the most forgotten piece of equipment on the ski mountain for those taking the sport seriously! If the sun is too bright or the snow coming at you too hard then an inferior product isn't going to compliment your skiing. We have many requests from various companies but we can't find a better product than BLOC goggles that do the job, look stylish and professional. An established UK company that only deals in optics and all the trainers will be using their products from 2018/19 season. "We've created an exceptional range of ski, snow and MTB goggles, designed using our innovative eyewear technology. With goggles for men, women and juniors, it's easy to find the right pair for your next adventure with BLOC Eyewear."

We are delighted to announce that HEAD will be supplying all the trainer's skis and gear for the near future! The quality, professionalism and success that HEAD deliver is something that we are always trying to aspire to with Ski Academy. HEAD's mission statement "HEAD is a leading global manufacturer and marketer of premium branded sports equipment".

The biggest intersport shop in the Alps! We will be sponsored by Intersport Brundl and they will be giving fantastic deals to all Ski Academy students. Their mission statement "We carry out our love of sport with courage, sincerity and dedication. Our shops are places of adventure. Their auras along with the charisma of the people who work in them thrill the visitor. For us it is not just about selling things - our mission goes further: We want to improve the quality of people's lives and to do so with fascination and captivation at every turn."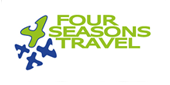 We will be using Four Seasons Travel on all out transfers to and Austria via Munich, Salzburg and Innsbruck. Their mission statement "Four Seasons Travel was named Austria's best transfer company by Munich international airport. In regular customer surveys, passengers confirm the reliability of the serviced paired with an unrivalled price which either equals or undercuts the cost travelling with a different supplier, by train or by car."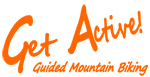 Skiing and mountain biking are very similar sports and we share this passion with a renowned British company in Greece. Their mission statement "Mountain biking on the Greek Ionian island of Lefkas! Serene to extreme rides for independent travellers plus holidays touring the island!"

Kings Tutors provides academic tuition to children and young adults across London, the United Kingdom and across the world. All of our tutors are all highly qualified specialists in their particular subjects with a wealth of teaching experience. We offer tuition in 7/8+, 11+, 13+ Entrance Examinations, iGCSE/GCSE and AS/A2 Levels as well as preparation for university. Please visit www.kingstutors.co.uk or call 0203 503 0191 for more details.

As professional ski instructors we always need the most up to date weather information for our clients whether in the UK, Europe, USA or the southern hemisphere. Snow-forecast.com provides the most detailed information on any site (even in Ethiopia!) and we are very happy to recommend their service. Their mission statement "We provide mountain weather maps showing a vast range of ski resort data ranging from current conditions, future weather and historical data. In addition to our popular static weather maps, we also provide smart interactive maps that allow you find the best snow conditions and skiing weather."

For all your equipment needs for skiing and snowboarding we use skiset in Wengen. If you book direct via the link on the logo all Ski Academy Switzerland clients will receive a 25% discount on hire equipment! You will need Ski Academy Switzerland id to claim this offer (available from the office) when you pick up the equipment. Their mission statement "Wish to ski with your family or between friends? When looking for the best place to spend a winter holiday, the Wengen resort is the best option. Wengen is a ski resort with a long-established reputation. For years, it has welcomed sliding sports buffs who love the quality of its facilities. Wengen's renowned skiing school is the perfect place to introduce beginners and children to the joys of sliding sports! Hire skis now at Wengen"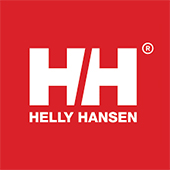 Ski academy is now supported by Helly Hansen clothing for all our ski needs on and off the slope (aprè ski!) . The brand offers stylish, durable and professional products that are perfectly suited to the ski environment. Don't just take our word for it, Helly Hansen:

"Helly Hansen gear is worn and trusted by professionals on oceans, mountains and worksites. As the #1 apparel brand for Ski Professionals, you'll find HH at more than 200 ski resort and guiding operations around the world, and worn by more than 55,000 ski professionals. Our sailing gear is worn by world-class sailors across all five oceans, and we're proud to partner with and participate in some of the sport's most iconic regattas and sailing associations. As a leading Scandinavian workwear brand, you'll see us at work-sites where performance, protection and safety matter most. We continue to support Captain Hansen's legacy through a long list of first-to-market innovations developed through insights from those working and recreating in the world's harshest environments."